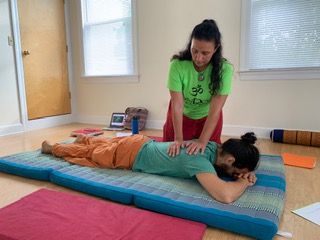 3 hour Thai Yoga Workshops Sunday Sept.15th and Oct. 13th Time:4pm to 7pm
Come experience this ancient healing practice rooted in Ayurvedic and Chinese medicine. Learn ways to enhance your personal and professional practice. Thai Yoga Massage is a natural and effective way to activate energy. Combining yoga postures, gentle stretching and movements while applying pressure on the energy lines. No experience required.
To register, contact Sunrosehealing@gmail.com Cost $60 per person
Space is limited Pre- register before Sept. 13th and Oct. 10th.
paypal.me/sunrosehealing (pay as "friends & family" to avoid paypal fees)