Come enjoy your first step into a practice that you can bring into your daily life. Self-Healing and growth starts from the inside out. This is a semi private class with only the people that sign up for the 5 sessions. Bring a journal to take notes of your thoughts and experience.
Yin Yoga
Recharge your energy in Yin Yoga. Being mindful of what is unfolding when holding a pose. This will put you on the edge you might want to stop and at this point it's important to hang in there. Be kinder to try to identify it instead of pulling away. Sensation will go in and out allowing it to release something from with in. Being on the edge of something can be a little uncomfortable staying focus with your breath and embracing the subtle changes to occur. Poses our held to 3 to 5 mins depending on the pose. This class will be offer on specific dates.
Gentle flow
A gentle way to help with balance, range of motion, calm nervous system and self care. Good for anyone that enjoys relaxing and just taking time to unwind.
Hatha Yoga
The Hatha style focuses on steady poses and conscious breathing. The poses (asanas) are subtle, helping to rejuvenate and balance the body. Gentle stretching and twisting promote mental and physical well-being and good health. Prenatal students welcome.
This class is integrated with are classes.
Sun Rose Yoga
This Yoga class stems from Sri Swami Satchidanada "Intregral Yoga"or Raja Yoga, and Sivananda, It takes into consideration of an individuals physical, emotional, and mental state. Sun Rose welcomes students to be their own experimental verification of self. The goal is to harmonize individuals likes, dislikes, pains, pleasures, successes and failures to transform into a place of joy, and peace. Rose will expand her own experience like beads and thread them for the students to expand into their own practice.
Open Level
Yoga Nidra Deep Relaxation
Yoga Nidra is a time-honored traditional yoga. It's transformational from the inside out. The deepest and natural state of meditation. It is very easy to learn as you are guided into this state of inner peace. This practice can help you with physical and emotional stress, cope with anxiety and guide you eliminate bad habits and negative patterns that weight on your physical being. Come reshape yourself inside and out. This will be offered on specific dates. Also vibrational sounds will be present to help with energy flowing.
Open for all levels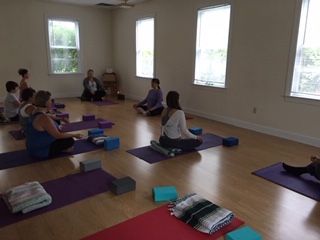 Meditation/Mindful Flow
This class offers a unique blend of different blend of Prana, movement, mantra's . Enter with an open heart, and emerge into your practice. It's not about the hand stand, or head stand or trying to get into a twist etc. This will give you the tools to keep in you daily life. This is a personal and private practice for each individual. Sun-Rose will work according to each person. Creating a sacred space. NO-Drop- Ins Blessings